Pay close attention to the next 3 to 4 minutes if you are thinking about buying and installing motorized blinds by yourself. There are several kinds of best smart blinds available on the market. This is exceptionally important to choose the right motor and blinds and learn how to install motorized blinds properly.
Because different types of motors accommodate different kinds of shades. Shades differ, particularly in size and weight. Some motors like Crestron are only made for their own shades and control system. So, if you are not concerned enough about the brand and model, it may cause some problems.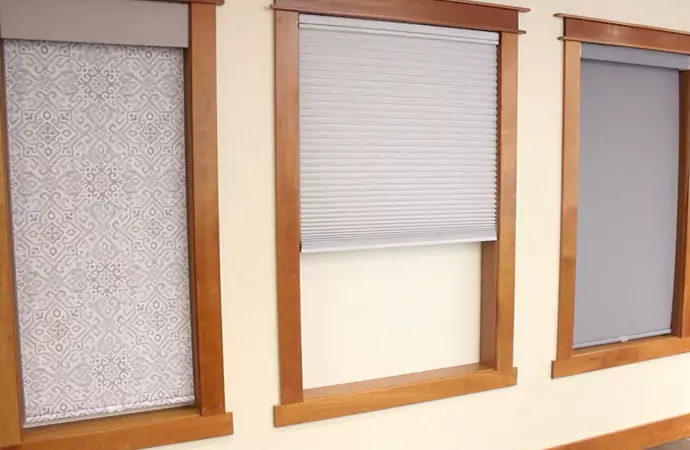 If your windows are shaped a bit differently, then you can go specialized shading system. And necessarily, you will find several motors with wider compatibility. No worries!
To avoid compatibility problems, you can order motors and window blinds in specific sizes as well. Nowadays, it becomes easy to order components in different sizes from different brands.
Let's Start with How to Install Motorized Blinds
---
Once you have the perfect-sized motors and shades, you can now move forward to install them.
You will need some tools and supplies at this stage:
Shade package contents
Motorization kit
Remote or smartphone app
Pencil
Level (optional)
Properly measure cordless cellular shade
Measuring tape
Drill and screwdriver
There are three ways to make your blinds motorized based on your choice.
Choosing motorized blinds for your home is always exciting but a daunting task, no doubt. Among several brands, choosing the right one is always challenging.
All three ways are recommendable, but they have different features and characteristics. If you desire ease, safety, and modern technology, choose the best fit for yourself.
If you choose any of the below ways, you need to go through these major 3 steps.
Installing the motor
Installing the brackets and,
Installing the blinds or shades
01. Battery wand
---
The battery wand is one of the popular ways to motorize the shades. They are popular because of their simplicity. They only require 8-16 AA lithium-ion batteries.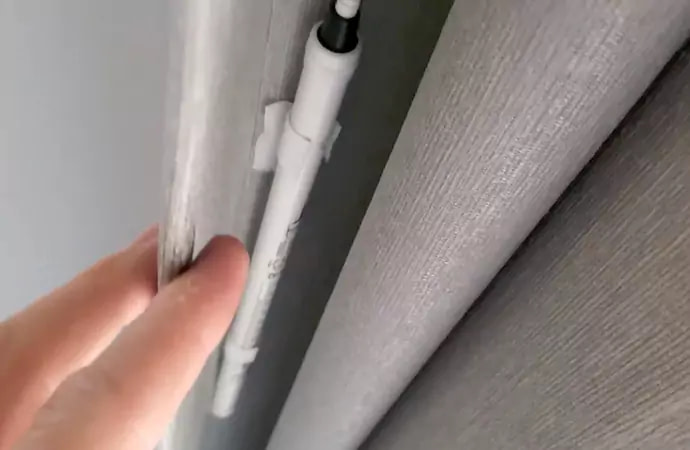 One drawback of using this Battery wand is it does not last for long. So, when you notice the blinds begin to run slowly, you need to change them. Just remove the battery cap and replace the old battery with the new one.
In the case of the Battery wand, only lithium-ion batteries are allowed because they can withstand the sun's heat without melting. You can install them above, beside, or behind the shade, depending on your choice.
02. Solar-powered
---
The solar-powered system is based on a rechargeable battery wand. This system carries a small solar panel behind the window. It charges with sunlight.
The most significant part about this system is it doesn't require much technical knowledge. Anyone can install it. Probably this is the safest and most convenient way of motorizing your blinds.
After a year or two, your window covering will begin to work slowly. As it runs with a rechargeable solar battery, you can simply identify that the time arrives to replace the battery.
Since smart blinds can be raised and closed with the help of the sun's energy, external lift cords are unnecessary.
03. Hard Wired
---
Are you familiar with electrical work? Did you experience something similar before? If the answer is no, you may avoid installing it by yourself.
Until and unless you are experienced and comfortable with electrical work, I recommend hiring a professional to do this job. It could be dangerous and life-threatening if you are not experienced enough.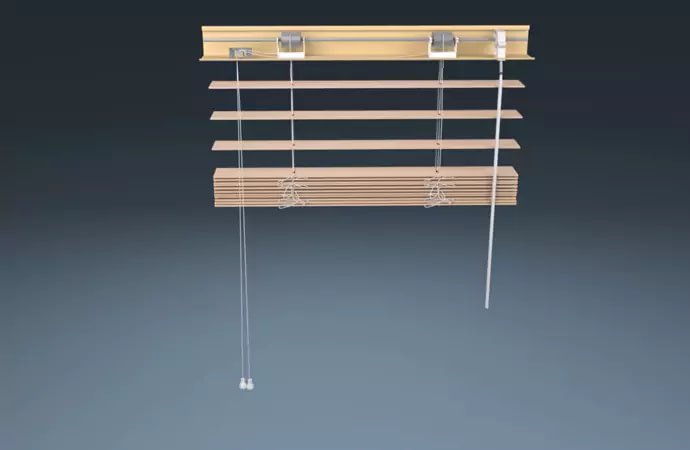 New and ultra-edged houses are more likely to consider this system because it doesn't require any battery replacement. If you use heavy blinds, then this should be the ideal option. Heavier blinds can drain your batteries quickly.
There are several ways to install it but can it be by simply having a cordless drill, tape measure, and a level? Depending on which type of motors and blinds you buy, if you mount blinds inside the window, you will have two mounting brackets to screw on both sides.
04. Heavier motors and blinds
---
For heavier motors and blinds, it is better to use additional support on which to hang the equipment. Be careful about the measurements of screws and brackets.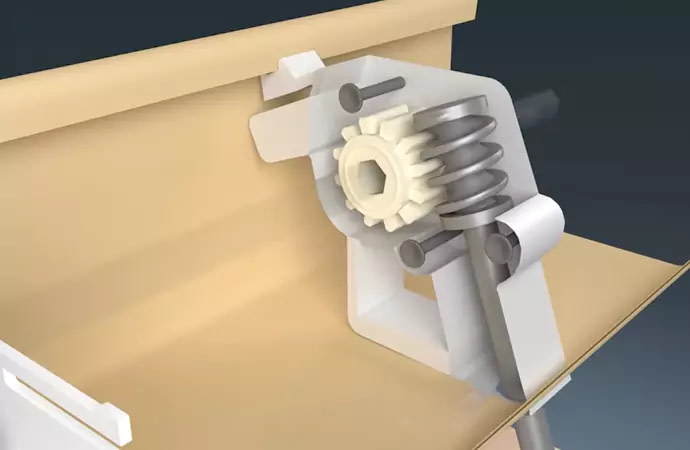 Don't put even a small hole in the wall unless you are sure about the measurements correctly.
Window treatments need a 110-volt power cord that plugs directly into an outlet. As there is no hassle of changing batteries a year, it is energy-efficient and smarter too.
How do you open and close blinds? 3 Simple Ways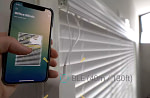 Once you are done with the installation, you can operate motorized window blinds in one of the 3 ways.
➸ A free mobile app that can be programmed with a timer.
➸ Wireless remote control.
➸ Manual button on the electronic end cap
Whichever method you choose, remember your remote control system work with radiofrequency. Similar to your garage door opener, the remote will be effective up to 65 feet away.
Single-channel remote controls all blinds at once, where a five-channel remote controls every blind separately. Select a remote depending on your need and preference, no issue.