If you thought a window screen only mitigates scorching summer heat, you better put your listener's cap on. From allowing a gentle breeze to blow into your home to filtering dust and harmful germs – a casement net turns your house into a healthy haven.
But you don't get privilege without price, do you? Even if you've got money in your pocket, it's not easy to decide which screen to spend on. Especially when there are literally hundreds of types being displayed in shops.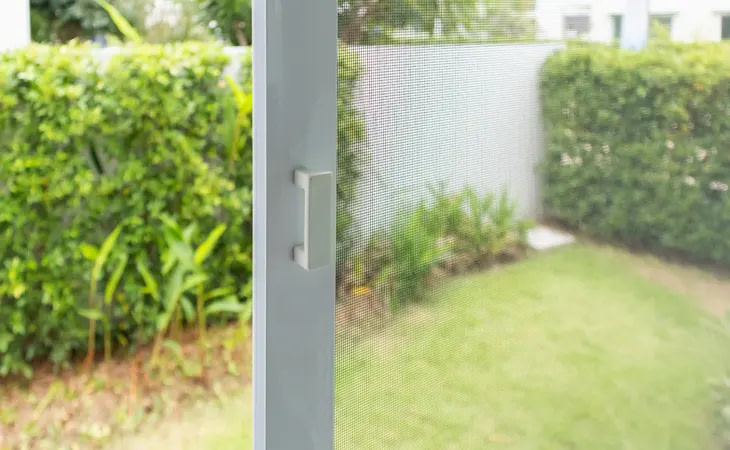 Filtering the best window screen out is not quite easy. So, to turn the learning curve a bit flatter for you, we have come up with a list of window shades you can have a look at instantly.
 So, you better fasten your seatbelts!
Our Top 10 Best Window Screens
---
We dug a bit deep and listed out these 10 screens for your window. We took durability, filtering capacity, and overall quality into consideration before listing these. So, without further delay, let's hop in!
01. ADFORS Charcoal Window Screen
---
We begin our explanations with the Adfors Charcoal-colored window screen. When you ask for a flexible shade, the answer should revolve around Adfors because of its simple and straightforward use.
The net goes pretty easy on your pockets, as well. 
It's one of the most economical units we found on the market. So, definitely a big relief for those of you who are tight on budget. Spend less to get more!
Keep your scales and other measurement tools away for a while. This one doesn't need any further measurement while installing. It comes with all the needed cuts after the spline installation.
How easy to install?
So, all you need to do is just spread it around the spline and cut the excess shades, and you're done with it! It's definitely one of the easiest window screen installation processes even if you compare it with some of the latest models' setups.
Live worry-free as the net is impressively flexible. You can bend it, but it won't show any dent, crease, or unravel in any way. So, even if the screen undergoes some heavy blow, relax; it's just not going to cause any harm.
The Prestigious Greenguard (Gold) Certification
The Adfors window net is made from ortho-phthalate-free plastic that got the prestigious Greenguard (Gold) Certification. It is healthy for your home-environment that promises truly fresh air inside.
This 36 X 84 inches screen comes in two different colors – gray and Charcoal painted color. Choose from any of these two that match your wall and home environment.
HIGHLIGHTED FEATURES
Dent, crease, and unravel-free shade
No measurement is needed while installing
Made from ortho-phthalate-free plastic
Boasts durable fiberglass material
Certified by Greenguard (Gold) Certification Authority
02. Fenestrelle Expandable Window Screen
---
Have you ever felt frustrated because of the window nets falling off? Well, we all have been there. We all wondered, isn't there a good quality window screen that doesn't fall off? Thankfully, Fenestrelle came up with a promise.
An expandable screen
Its expandable screen is carefully designed with a heavy-duty locking system that prevents the net from falling off the window. So, it doesn't matter if you've slammed the shade hard once or twice; it won't come to your hands!
Because of its strong powder-coated aluminum box frame, the shade stays where it is. The sliding experience is smooth and jam-free, delivering you perfect happiness beside the window.
Perfect fit for old-modeled windows
Even if your window is old-fashioned and you hardly can match a screen for it, you can give this one a try. Its versatile fashion allows it to be a perfect fit for most old-modeled windows.
The net is made from a fiberglass material that makes it pretty much thin to let air pass quite smoothly. Plus, it doesn't block light or reduce the brightness either. What is more, the shade will withstand harsh conditions, be they cold, hot, or wet.
How is the convertible position?
The standout feature of this one is its convertible position. You can instantly convert the shade from a horizontal slide to a vertical slide and vice-versa. If you are planning to use the screen from one type of window to a different one, this feature might help a great deal.
It comes with a plastic key that slides into the guide slot of the other frame to instantly transform the orientation of the window.
HIGHLIGHTED FEATURES
Features powder-coated aluminum box frame
A versatile design that allows being used with old windows
Smooth and jam-free sliding
Made from fiberglass material
Can be transformed from a horizontal to a vertical position
03. DocaScreen Standard Window Screen
---
There's literally no comparison to fiberglass mesh material when you're using a window screen. Thanks to DocaScreen for their effort to use such soft and functional material in their standard window net.
Why does fiberglass mesh window shade secures the first place in our mind?
The reason why fiberglass mesh window shade secures the first place in our mind is its true quality of balancing a number of functions. There's hardly any window shutter that can balance insect protection, sun screening, and clear visibility.
DocaScreen Standard Screen has perfectly balanced all these. It will block bugs and dust from reaching your rooms and protect your house from the scorching heat of the sun. And at the same time, it will allow you to see through the net in a clear way.
Wonder how it's done? 
Well, the 18 X 16 weave is the secret behind such an achievement of equilibrium. It makes up perfect pathways that make sure the heat is reduced, the bugs are repelled, and the air is allowed almost unaltered.
Being made from anti-wrinkle fiberglass screen material, this one comes with a flexible and durable build quality. Again, its meshed feature also makes it totally protected from any crease, crinkle, or unravel.
Durable and heavy-duty construction
Although it comes with a durable and heavy-duty construction, the installation system is relatively simple and easy. You don't need to hire an expert to fix this against your window.
A few simple tools and your DIY hat – that's all you need!
HIGHLIGHTED FEATURES
Built from fiberglass meshed material
Protects 360-degree from insects, and heat and allows air
The flexible mesh allows no crease or crinkle
Dent-proof construction
Ideal 36-inch size to fit all common windows
04. Senneny Adjustable Window Screens
---
If you thought DocaScreen had amazed you with its balancing technology, hold your horses for more. Introducing, Senneny Window nets!
Made from perfect fiberglass mesh, this shade works perfectly on every type of window you can use. Whether it is a window or a door, it doesn't matter. It can support a wide range of openings.
Talking about large openings, 
the meshed screen comes with a huge size of 59 X 109 inches. That means you can shape and size it for any usage. No matter what size your window is, a small one or a large one – it can suit easily.
All you have to do is simply take the measurement of your window frame and cut the screen accordingly. Easily paste it into the frame, and there you go!
A huge blessing for you
Its 18 X 16 apertures per square inch is a huge blessing for you if you're bothered by insects and bugs from outside. This aperture will leave no space for such bugs to snake through the window anyway.
Weaved by a flat weaving technology, the fiberglass blocks high temperatures from the outside and makes sure the room inside gets perfectly warm without any discomfort.
But that doesn't mean it reduces light, as well. You can enjoy clear lighting inside.
Shade for as long as you want 
Use this shade for as long as you want because this one comes with a corrosion resistance formula. That means it won't change its formation even if you're using it for the long term or in a damp condition.
HIGHLIGHTED FEATURES
Made from durable fiberglass mesh
Weaved at an aperture of 18 X 16
A large screen of 59 X 109 inches can be customized by size
Chemical and corrosion resistance
Washable screen
05. Flyzzz Netting Mesh Curtain 
---
Not feeling quite easy with the screens blocking your clear view of the outside? No worries! Own the Flyzz Mesh Curtain as your window net today. It's super transparent and lets you see everything you can see without it!
Made from 100% polyester material
It is made from 100% polyester material to make it soft and thin. With the hexagon hole formation, the net is very comfortable to touch and easy to see through. It is so transparent that you can't even tell if there's a curtain on the window from a distance.
The shade comes with standard window screen sizes so that you can allocate it to any window type. Simply use your cutting materials to size it down to your need. It's simple and easy to cut and resize, with no need for any fancy tools.
How easy to attach?
Attaching the shade to the window should be one of the easiest tasks you've ever done. It has a self-adhesive sticky tape on the back of the frame that lets you stick it to the window with no effort at all.
Once it is pasted, it's actually difficult to pull it off. So, even if there's a heavy wind blowing or you're accidentally putting pressure on it, it's not going to come off the window.
HIGHLIGHTED FEATURES
Made from 100 percent soft polyester
Comes in a large 40 X 59 inches size
The hexagon hole makes it a soft and thin screen
A transparent net is hardly visible from a distance
Self-adhesive on the back for easy attachment
06. Lazy Dog Warehouse Window Screen
---
Not always find a screen that can boldly stand against fire, do we? Lazy Dog Warehouse net is one of the unique window shades we have come across that can protect itself from flame.
That's because it uses materials that are flame-retardant. If any fire breaks out, you may keep yourself busy saving your valuables and ignore checking if the window screen is getting inflamed or not.
Pretty much durable and strong
Apart from that, the shade is pretty much durable and strong, thanks to its fiberglass mesh material. It can easily repel insects and bugs, and at the same time, allow plenty of light and air in.
Talking about durability, the meshed screen is super flexible and anti-wrinkle. It doesn't get bent or show any dent when you put pressure on it. It simply bounces the pressure back and turns back to its original form.
Being weaved by 17 X 14 weave, 
you can tell how much protection it is going to give you against dust and bug. If you're worried about pesky bugs and annoying dust, you don't need to keep the windows shut from now on. Own the Lazy Dog Warehouse net to welcome the fresh air!
Interestingly, you can completely wash this thing. All you need to do is just spray or hose down the screen with water and clean it up. It's that simple and quick.
HIGHLIGHTED FEATURES
Made from durable fiberglass mesh
Anti-wrinkle meshed screen is totally flexible
Washable meshed net
The super tiny weave of 17 X 14
Meshed shade is functionally flame retardant
07. MAGZO Window Screen Replacement
---
Planning for a window screen replacement? Replace with the Magzo net! Trust us; this one is going to be an absolute turning point for your window netting experience.
Made from non-metallic inorganic fiberglass
To start with, the shade is made from non-metallic inorganic fiberglass, which makes sure you're getting something durable and sturdy. So, if you're planning for a door screen, as well, you can rest assured that your kid isn't going to damage it even if he's slamming it day and night!
What we expect from a window net during summer is the heat-absorbing capacity. That's what exactly we get here. The Magzo screen comes with a powerful temperature resistance that allows it to filter out the red-hot heat and deliver you a perfectly warm environment at your home.
Functional sound insulation
Plus, functional sound insulation is another perk we are not going to ignore. It makes sure you don't block out all the sounds from outside. That, too, by allowing you to mitigate any sound at annoying decibels!
It comes in a 48 X 99 inches size, so it might not be a perfect choice for you if you're trying to cover up a wider or larger window. This one focuses on a smaller opening, as the size indicates.
Anti-flaming characteristics
One of the most useful perks of using this fiberglass screen is, it comes with anti-flaming characteristics. So, even if there's a fire break out, you can put trust in this thing to not burnt down.
HIGHLIGHTED FEATURES
The screen is made from non-metallic fiberglass
Allows sound to pass through easily
Anti-flaming capacity
Corrosion-resistance for long-term use
Fully washable by spray or other ways
08. NeatiEase Magnetic Window Screen
---
Now for our best window screen hunt, we have the NeatiEase magnetic shade with us. Yes, you read it right; this one works with the magnetic technique. But before we go into that, just for your information, this one is a complete, versatile shade.
Because it can suit any type of window, from wood to steel, aluminum, and even UPVC, etc. So, it doesn't matter what type of window you're using, you can simply just own this and set it up.
How easy is it to install?
Being a magnetic one, it's not hard to install. According to the makers, all it takes is just 15 minutes. You can easily set it up against your window. Forget drilling or wasting time with screws and nuts – the next-generation window screen is here!
It comes with a dedicated industrial VHB adhesive that is long-lasting and highly durable. You can simply peel it off and attach it to its place. The good part is, it leaves no sticky thing after it's peeled off.
How to Maintain a Magnetic Screen?
Once you've installed it, it's actually fun to maintain it. That's because it doesn't need that much maintenance, actually. For day-to-day use, you may just use a damp cloth and wipe the screen with it to keep it clean.
One of the most significant perks it comes with is UV protection. Very few window shades can protect the inner side from the UV ray of the sun.
As this one can do it, it's a perfect product to bet your bucks on.
HIGHLIGHTED FEATURES
Versatile window shade fits most window types
Features dedicated industrial-quality VHB adhesive
Fireproof and corrosion-resistant material
Quick set up time – needs 15 minutes
Removable window screens are easily removable and stored in off-seasons
09. NeatiEase Adjustable Magnetic Screen
---
Another NeatiEase screen is on our hands! This time it's the adjustable magnetic one from the manufacturer. If you've liked the standard magnetic net from their house, you will love the adjustable one even better.
The adjustable shade comes with a better installation method. It takes way less time than the original one, just 10 minutes, to be exact.
An industry-quality adhesive
As usual, the screen setup features an industry-quality adhesive to attach this to the window frame, and it won't leave any sticky leftovers. Speaking of window frames, this one fits great with the most common window type of the current time.
It uses powerful magnets to firmly seal the window screen against the frame. All you need is careful positioning, and the shade will be right there.
Similar to the standard one, this one is also quite easy to maintain. Simply wipe the net with a wet cloth or use a vacuum to get rid of dust or bugs. In case you're planning to go for a full clean-up, you can take it off and give it a good rinsing, as well.
HIGHLIGHTED FEATURES
Adjustable windows can fit most common window frames
It takes just 10 minutes to set up
Made with premium quality polyester mesh material
Maintains high viscosity
Quickly removable and washable
10. USA WindowScreens Customized Window Shade
---
We round our explanations up with the USA WindowScreens Customized Shade. Enough of ready-made nets that need cutting and shaping later on. Here comes the shade that you deserve only!
Shades are customizable
The USA WindowScreen shades are customizable according to your window measurements. Manufacturers take online orders for your window screens and deliver the shade of the same measurement.
All you need to do is take the proper scaling of your window. Make sure you're taking a concrete measurement of the height and width so that you can place the order perfectly. Rest is left to USA WindowScreens for delivering happiness!
Pre-framed and fully assembled
Another perk of this shade is that it comes completely pre-framed and fully assembled. You open the pack, take the shades out, and readily place it on the window frame – you're done!
You have got two color options for the durable fiberglass material – grey and black. Given that the fiberglass material is going to last long, any color would be perfectly fine for you to use.
HIGHLIGHTED FEATURES
Completely custom-made window screen
Made of durable fiberglass
Available in two colors – black and grey
Arrives fully assembled and ready to attach
Customized ordering is available through an online platform
Comparison Table of Top 10 Window Screens 
---
| Name | Material | Size | Convertible |
| --- | --- | --- | --- |
| ADFORS Charcoal | Fiberglass | 36-inch X 84 inch | No |
| Fenestrelle Expandable Window Screen | Fiberglass | 15-inch X 21-inch and 21-inch X 15 inch | Yes |
| DocaScreen Standard Window Screen | Fiberglass | 36-inch X 100 feet | Yes |
| Senneny Adjustable Window Screens | Fiberglass Mesh | 59-inch X 106 feet | Yes |
| Flyzzz Netting Mesh Curtain | Mesh | 39-inch X 59 inch | Yes |
| Lazy Dog Warehouse Window Screen | Fiberglass | 36-inch X 100 feet | Yes |
| MAGZO Window Screen Replacement | Fiberglass | 46-inch X 98 inch | Yes |
| NeatiEase Magnetic Window Screen | Fiberglass Mesh | 55-inch X 36 inch | No |
| NeatiEase Adjustable Magnetic Screen | Fiberglass Mesh | 55-inch X 36 inch | No |
| USA WindowScreen | Fiberglass | Customizable | Yes |
Factors to Consider before Purchasing A Perfect Window Screen
---
In search of the best window screen, you've successfully reached here! If you're planning on reaching out to one of the shades from our chosen list, you better read this guide beforehand. Make sure you check all these features in your selected one to make your purchase worthwhile.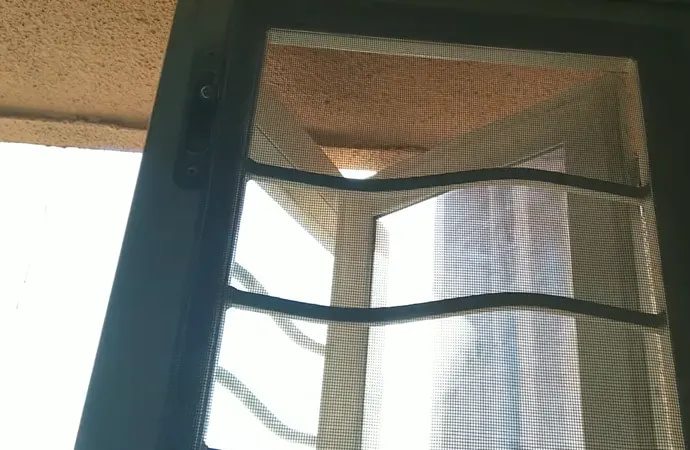 1. Material
First things first, you must ensure the screen is made from top-quality material. Even if you're planning on using it for a short time, you still have to have a durable one. It takes one simple heavy blow of wind to damage the net!
So, never underestimate the window screen material types. Try to locate the shade that is built with meshed fiberglass or polyester. Apart from that, the aperture should be about 18 X 16 weave for the best result.
2. Adaptability
Another crucial factor is the adaptability of the shade. It's not that you are going to deal with a common type of window every time. So, the screen should be a bit versatile and ready to be adapted to different sizes and types of windows.
Be it a metal frame, wood frame, or aluminum frame – the net should adapt to every type quite easily. Plus, the orientation should also be customizable. This means, whether you're working with a horizontal or vertical window, the shade should be able to be used with any type.
Some of the functional screens come with an adjustment key to convert the shade from horizontal to vertical, and vice-versa. It's going to be a lot easier for you if you can hunt down such a shade.
3. Easily Removable
It's not that you're going to stick the screen to the frame forever, are you? You will have to take it off for several reasons. You may want to wash the dust off from it, or even in winter, you may need to store it in your storage.
So, removing it is a vital requirement for a window net. So, focus on the easiness of removal. If you need to go for experts or need to employ exclusive tools to do so, it's not your league of play.
4. Resizable Large Screen
Unless you are ordering a customized window screen, you will have to purchase one that comes in a standard size. But in that case, you need to resize the shade to your need. So, when you have to use scissors through the net, it's better that you go for the one that comes in a bit large size.
It will make it easier for you to cut it off and resize it according to your window.
How to Clean and Maintain Window Screens for Longevity?
---
Installing the window screen is not the end of the world. Quite often, you will find that the shade is getting all dirty and dusty. The only solution is to clean it through a thorough wash. Here are some simple steps to clean your window net.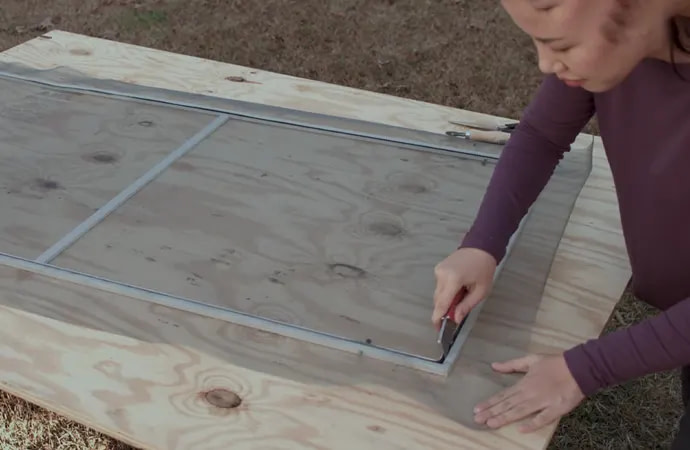 Take some dish soap, a bucket of warm water, and a soft brush.
Now, carefully remove the screen from the window.
Take the dish soap and mix it up with warm water. Make a soapy-water mix.
Now, drip the brush into the mixture and gently scrub the screen with it.
After that, rinse the shade in warm water to drop off all the water from it.
Now, take it out in the sun and dry it naturally. If there's no sun, you can also dry it in your home.
Although it seems a simple task, you need to repeat it on a regular basis. It's most useful if you can follow the cleaning process every other day.
Top Questions About Window Screens (FAQs)
---
What is the most useful window screen color for visibility?
There's no easy pick in this case, but charcoal-colored screens are popular among users for better and clear visibility.
Which is better – fiberglass or aluminum screen?
The aluminum screen is more rigid than fiberglass, hence a bit tougher to install. But in the case of durability, it is better than fiberglass.
Do window screens keep mosquitoes out?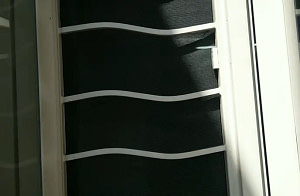 Yes, most window screens can keep mosquitoes out, given that the holes are quite small in size. This blocks mosquitoes from entering the room through the net.
Should you remove window screens in winter?
Window shades tend to filter and reduce heat, which you need so badly in winter. So, it's better to remove it in winter.
How strong is fiberglass mesh?
Fiberglass mesh is pretty much strong. It has a tensile strength of around 75 pounds per inch.
Final Words
---
It's not sensible to rely on just guesswork to find a suitable window screen for your home. You need good quality materials, strong frame support, adjustability, and also size adaptability to ensure that you are getting the best window screens for you.
We took these exact factors into consideration while we filtered out the products we explained here. If you think you've got your bet, go for it.
Otherwise, you can still surf around, too. But make sure you go through our buying guide first. It will help you to land on the right page!